Fun FREE activities for children of all ages in Kiddieland!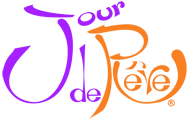 Your children will have a blast of a time! 
Kiddieland is sponsored by Jour de Rêve.
See the action on YouTube!
• There's a Crafts Corner
• a Candy Floss machine
• Magic Shows

• Puppet Shows 
• our Face Painting tent
• a supervised Bouncy Castle, provided by Party Time
• and More
Remember, Kiddieland is FREE but we certainly appreciate donations in this area for ESCA CancerSupport. Thank you!
Also in Kiddieland – Free canoe trips for children ages 6-15:
• Pleasure trips will be available all day in Canadian Canoes with a competent helmsperson provided by the regatta
• No advance registration required. Parent/guardian will be required to sign a waiver form for each child before boating
• One parent may accompany younger children (limited to one parent and one child at a time)